Time: 2020-05-13
The production of cement is inseparable from the ball mill. As the country is undergoing major renovations, the demand for cement is also rising. It is important to increase the production of your cement ball mill. Cement ball mill production capacity.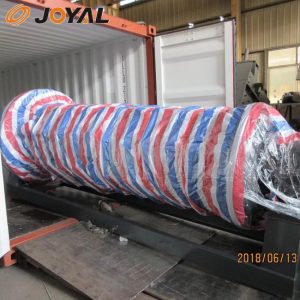 Let us first analyze what factors can affect the output of the ball mill. One: the size of your stone material, the larger the particle size, the easier it is to grind, which directly affects the production volume of cement, which not only reduces the production volume, but also consumes time and electricity, so when feeding the material, the particle size of the material should meet the ball mill Do not exceed its grinding range. Second: the hardness of your stone, the harder the stone is, the harder it is to grind. Third: the humidity of the stone. The greater the humidity, the easier it is to grind or paste in the grinding process, greatly reducing the production volume. If the material is found to be too wet, the drying operation must be performed first. Third: the particle size of the discharge, if you require the particle size of the discharge to be too fine, it will also reduce the production volume. Fourth: The temperature of the material will also affect its output. If the temperature is too high, there will be a phenomenon of ball sticking, and it will also affect the safe operation of the ball mill.
Understand the factors that affect the output of the ball mill, then you should understand how to increase the output of the cement ball mill. To control the humidity and temperature of the feed, select materials with little hardness for grinding, and strictly control the feed size of the materials. Before using the ball mill, be sure to read the use requirements of the ball mill in detail. Do not overload it and maintain it regularly to ensure the normal operation of the cement ball mill and higher output.
Previous:
Where can I sell a superfine calcium carbonate mill?
Next:
Do you know calcium carbonate milling production line