Time: 2021-08-13
Since there are many manufacturers of milling machines nowadays, you don't know which one to choose is more reliable, and you don't know how to choose a good quality mill. After reading this article today, you can choose one. Good quality mill.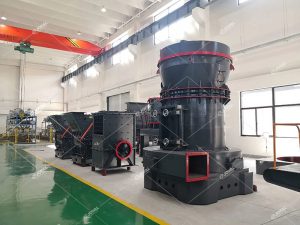 Under normal circumstances, the stable operation of the mill can achieve low dust and low noise, and the smooth operation also has an important impact on the interior of the mill, reducing the wear of the mill and reducing energy consumption. Factors such as material grindability, feed volume, system air volume, grinding pressure, and separator speed will all have an impact on the operational stability of the mill. Therefore, it is necessary to observe the operational stability of the mill to reduce unnecessary production consumption.
According to the actual production situation, when the pulverizer runs for a long time, the production capacity of the pulverizer will decrease to a certain extent. The pressure has changed.
Therefore, when investigating the site, you should understand the service life of the wear parts of the grinding machine, the service life of the wear parts is long, the energy consumption is low, and the project operation cost is relatively low. Have a general understanding of operating costs.
Previous:
Do you know the ball mill? Shanghai Joyal takes you to analyze the ball mill in detail
Next:
Shanghai Joyal tells you how to choose limestone equipment