Time: 2021-03-25
Do you really know raymond grinder when buying Raymond? Not only should we know the grinder but also know what your specific needs are, how much production capacity of the machine, and the size of the stone powder produced. Which material you want to grind, these data should be used as reference for you to choose the appropriate grinder. After understanding their own needs, we can choose a grinder, but when choosing a grinder, it is very important to choose a reliable mine machinery factory.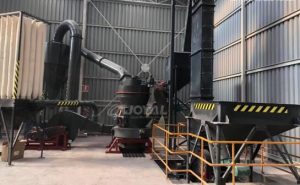 Now it is the information age, many things are like to buy online, but there are many mills online, so how can we find a reliable factory? First, when you look after a factory, first search the name of their factory on the "national enterprise credit information publicity system", and see if there is a factory. If the verified name is exactly the same, it means that the factory is real. Secondly, you can call their factory for detailed consultation. If it is a mine machinery mill that has been operating for many years, you will be able to answer your questions and recommend the suitable grinding machine for you. If it's a shell company, you may not be able to take your questions into account. If you don't feel comfortable after the phone call, the most reliable thing is to go to their factory to check whether the factory is strong or not, and you can see.
The reliable factory found it, so we should choose a suitable grinder for you. There are many types of Raymond mill, different materials are produced and different models are selected. Different models have different prices but the processing details are the same. The most important thing to choose equipment is to look at the cost performance, good quality, perfect pre-sale and after-sales service, and the choice of high cost-effective equipment is the real cost-effective. Another point is whether the machine meets the national environmental protection requirements, do not buy back environmental protection problems that are not up to standard, and do not let production be in trouble.
After all, I hope you can buy your own satisfactory raymond grinder. If you are interested in our Joyal factory, we can contact us and look forward to win-win cooperation with you.
Previous:
Shanghai Joyal superfine grinding is the best choice for barite grinding
Next:
Which point do you pay attention to most when choosing quartz grinding machine?