Time: 2022-04-02
The production line of the 150TPH sand making machine ordered by the customer a month ago has been completed, and all the vehicles are shipped today. The production line of the 150TPH sand making machine mainly includes VSI sand making machine + three-layer vibrating screen + feeder + motor and other accessories.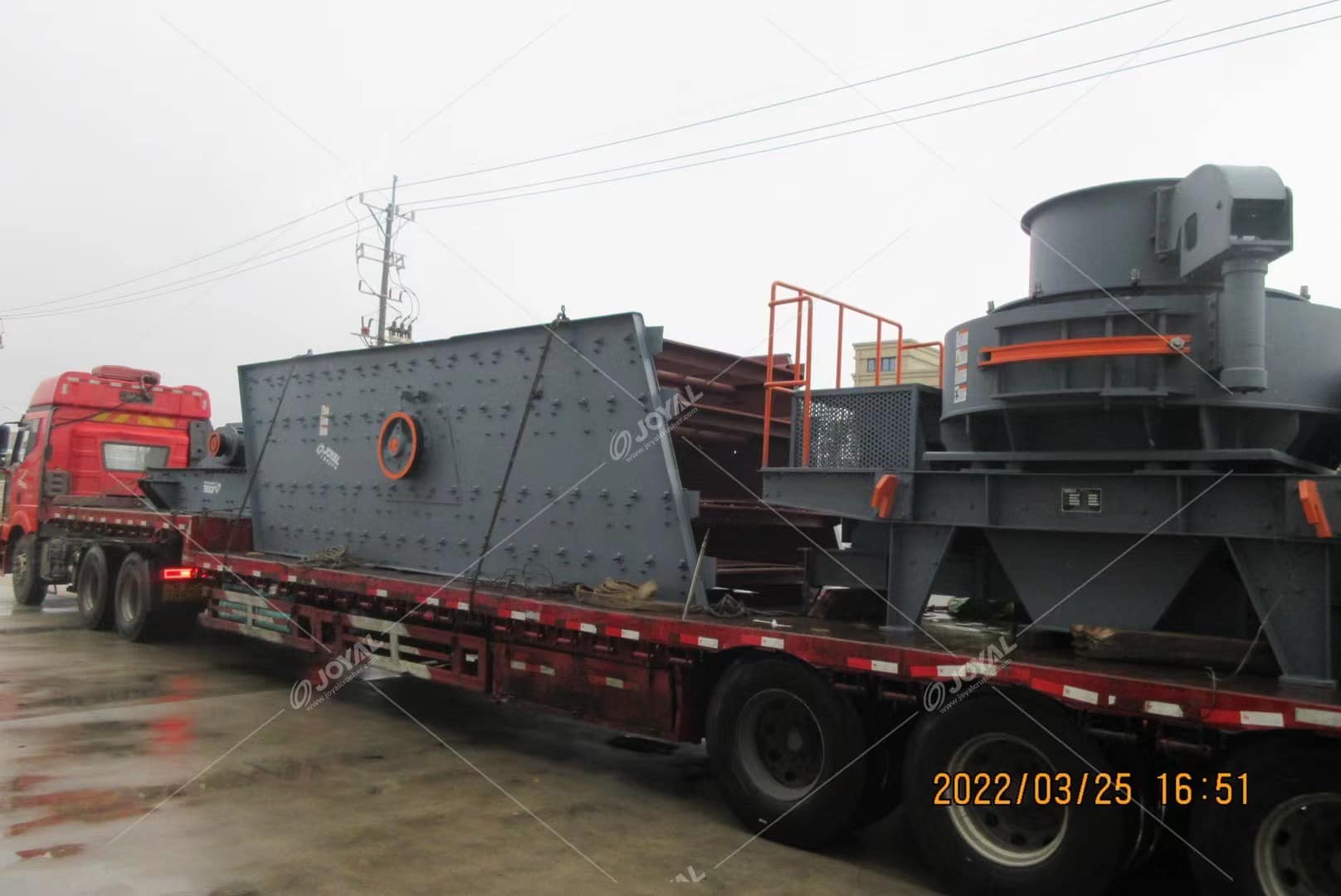 The VSI sand making machine VSI sand making machine produces sand and gravel aggregates for expressways, high-speed railways, high-rise buildings, municipal engineering, hydropower dam construction, and concrete mixing plants. It is an equipment in the field of artificial sand making and stone shaping. It can produce sand and gravel yard, concrete sand making, dry mortar, machine-made sand, power plant desulfurization, quartz sand, etc. Its main working principle is that the material falls vertically into the high-speed rotating impeller from the upper part of the machine. Under the action of high-speed centrifugal force, it collides with another part of the material that is shunted around the impeller in the form of an umbrella and is broken. After the materials collide with each other , it will form a vortex between the impeller and the casing and collide with each other for many times and rub it to pulverize it. It will be discharged vertically from the lower part, and the required particle size of the finished product will be screened by the screening equipment.
Production status
Daily operation: 20 hours
Feeding material: granite powder, size 4mm -10mm
Finished product: <=4mm finished sand
Configuration: VSI5X9532, VSI5X7615, vibrating screen
If you also want to order sand making equipment, you can contact us, Shanghai Joyal, to discuss customized solutions with our technical staff, and customize a suitable sand making production line for you.
Previous:
The Shanghai Joyal cone crushers ordered by customers are all delivered
Next:
How much is a mobile crusher with an output of 100 tons per hour?