Time: 2021-09-03
We can start with the following methods when choosing a mill:
1. Match according to the size of raw materials, and add crushing equipment if necessary.
2. Match according to the processing fineness.
(1) If the grinding fineness is required to be 80-425 mesh, it is recommended to use Raymond mill. Relatively popular and low purchase cost. At present, there are mainly 2R, 3R, 4R, 5R, 6R and other models.
(2) If the grinding fineness is 400-800 mesh, you can choose ultra-fine vertical mill and medium-speed micro-grinding mill. These mills have high grinding fineness, low energy consumption and high cost performance.
(3) If the fineness of the grinding powder is above 1000 mesh, you can use an ultra-fine mill, and the cost price is only 1/8 of the jet mill. Superfine grinding performance is good, technology is strong, and environmental protection meets standards, saving electricity and energy.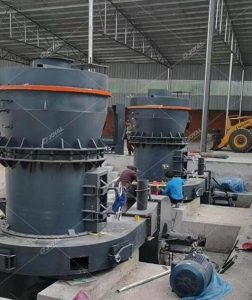 3. Match according to budget: There are a wide range of mill manufacturers on the market, and the quality is uneven. The price of a simple Raymond mill is from several thousand to several hundred thousand. We need to choose a cost-effective manufacturer according to our budget.
Previous:
Do you know what to pay attention to when using ore mills?
Next:
What are the components of the complete set of equipment for the limestone grinding production line?