Time: 2021-04-09
When the ball mill is working, the noise is suddenly too loud. There are several reasons for this. What are the specific conditions? Let the editor of Shanghai Joyal tell you one by one:
1、 Because the working time is too long, bearing wear is too serious, followed by serious gear wear
2、 If there is noise soon after working, check whether the bearing is installed in place
3、 The lubricating oil used is not clean or is not used regularly
4、 Big gear connection, hollow bearing block or transmission bearing block anchor screw is loose
5、 The rubber ring is seriously worn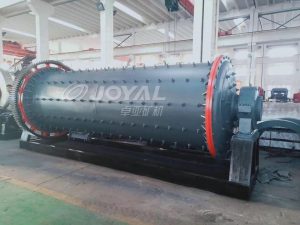 How to solve these problems? If it is found that the bearing is seriously worn and cannot be repaired, it is necessary to replace the new bearing immediately. If the bearing is not worn, check whether the bearing is installed in place. If not, adjust and re install it. Change the lubricating oil, regularly and timely lubrication and maintenance. Regularly check all parts of the ball mill screw, loose timely fastening. Rubber ring wear timely replacement.
From these aspects, it is not difficult to see how important regular maintenance of the ball mill is. Don't feel that regular maintenance is troublesome. If you save gas in this aspect, you will lose time in other aspects and pay more.
Previous:
Which point do you pay attention to most when choosing quartz grinding machine?
Next:
Which kind of grinding machine is suitable for grinding fly ash?